Posts
http://www.area52comics.com/wp-content/uploads/2017/08/Mastermind.jpg
457
540
Denton Theriot
http://www.area52comics.com/wp-content/uploads/2017/06/EnfoldHorizLogo.png
Denton Theriot
2017-08-07 15:32:13
2017-08-07 15:39:37
MTG Game Day Results
How do you defeat an Eldrazi overloard? With a massive hoard of zombies of course! (Because why not?) Players can recruit zombies by completing challenges posted at Area 52.
Each zombie provides two benefits:
Each zombie a player recruits serves as one entry for the reward when Emrakul is defeated
Each zombie on the board increases the reward (an Area 52 gift card) by $1.
It's not too late to recruit more zombies. We're even adding new Game Day Bonus Challenges to give people the edge they need to defeat Emrakul.

Current Challenges:
Pay madness cost 10 times in a single game
Deck yourself
Counter 10 spells in one game
Turn a Planeswalker into a land
Win a game with 20 lands
Flip Chandra
Deal lethal damage with a land
Unmake Avacyn with Anguished Unmaking
Win a game with no rares or mythics
Meld Gisela and Bruna
Imprison Emrakul in the moon.

Game Day bonus challenges:
Attend Game Day (1 zombie)
Make the top 8 in Game Day (1 zombie)
Win Game Day (3 zombies!)
With Emrakul defeated, Innistrad will be saved… assuming you feel safe among a mindless army of zombies.
ELDRITCH MOON GAME DAY
MTG Game Day Eldritch Moon is Saturday, August 13. The event starts at 2 PM. Game Day is a FREE tournament. Players can test their new standard decks to see who becomes the Eldritch Moon Store Champion. Here are the prizes for the Eldritch Moon Game Day events:
After the first round, ALL players in the event will receive a special full-art Unsubstantiate card.
The top 8 players in the event will receive a full-art foil Heron's Grace Champion card!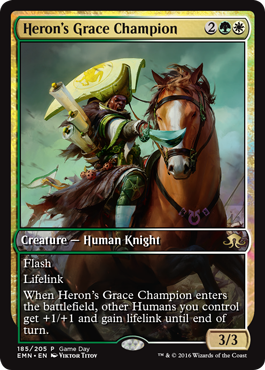 The winner of the Game Day event will receive a Game Day Championship playmat featuring Liliana!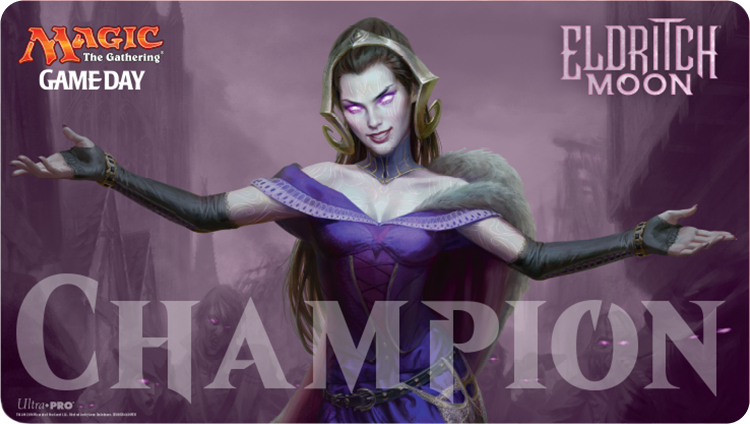 http://www.area52comics.com/wp-content/uploads/2016/08/Emrakul-the-Promised-End_EMN_1280x960_Wallpaper1.jpg
960
1280
Denton Theriot
http://www.area52comics.com/wp-content/uploads/2017/06/EnfoldHorizLogo.png
Denton Theriot
2016-08-09 13:28:22
2016-08-11 02:43:23
MTG GAME DAY: Zombies vs Emrakul Challenge
Dragons of Tarkir GAME DAY is Saturday, April 18.  See how you match up against the local community, earn prizes, and maybe even become Area 52's champion!
http://www.area52comics.com/wp-content/uploads/2015/04/GameDayMat.png
396
700
Denton Theriot
http://www.area52comics.com/wp-content/uploads/2017/06/EnfoldHorizLogo.png
Denton Theriot
2015-04-14 17:19:23
2015-04-14 17:53:43
Dragons of Tarkir Game Day
Fate Reforged Game Day is Saturday, February 14.  See how you match up against the local community, earn prizes, and maybe even become a champion! Read more
http://www.area52comics.com/wp-content/uploads/2015/01/GameDayFeatured.jpg
336
936
Denton Theriot
http://www.area52comics.com/wp-content/uploads/2017/06/EnfoldHorizLogo.png
Denton Theriot
2015-01-31 11:10:06
2015-02-17 15:27:27
Fate Reforged GAME DAY
Events
Sorry, no posts matched your criteria